I had on my list to clean and organize the cabinets under my kitchen sink today.
But that was the absolute, least appealing thing I could possibly think of doing this morning.
(It needs to be done...badly...but it will just have to wait.)
So, since my mom got me the most adorable storage bins from Home Goods last week, I decided to tackle the blanket, toy, throw stuff in closet.
The closet started off by looking like this.
AKA pretty scary. Nothing had a place.
So I emptied everything out, and Noel put up an extra shelf (from Home Depot) under the existing shelf.
The problem was that there was a ton of space, but there was no where to put anything. The shelf was a perfect addition.
Next, I filled up the bins.
And now that crazy closet is beautifully organized.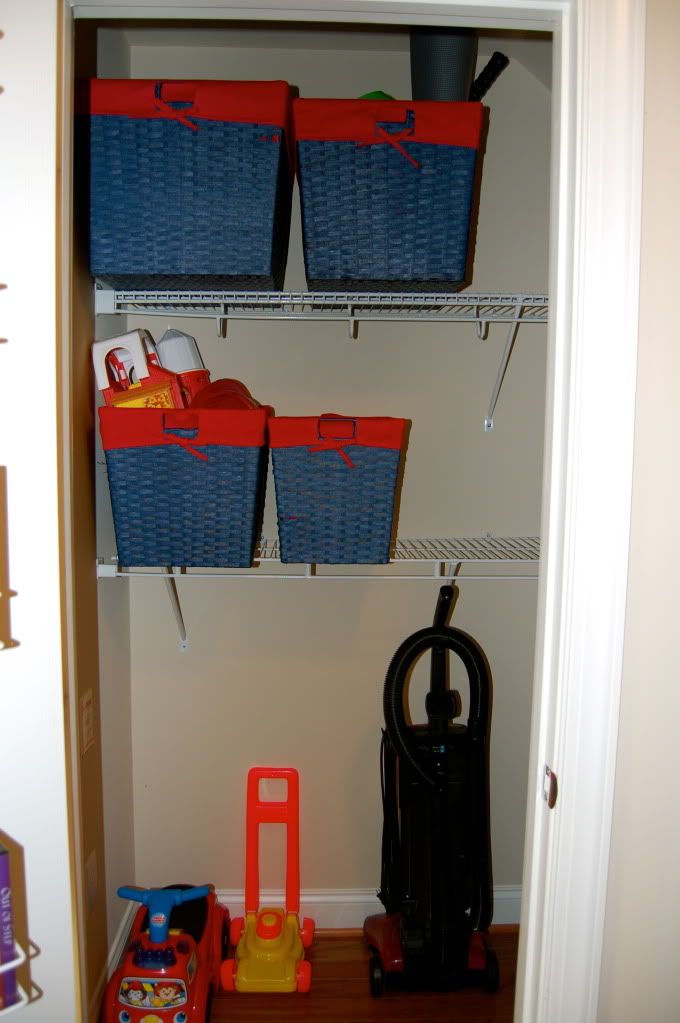 2 more weeks to go in my personal "Get Organized" Challenge!
(But, really, it should be an ongoing challenge.)