I don't know if it's the weather constantly teasing me by being in the high 50's in February, or if it's all the excitement I'm having from planning Charlie's March birthday party, but I am ready for SPRING! Officially.
Spring fashion also happens to be my favorite, so I put together a little outfit that I am hoping to make mine in the upcoming months.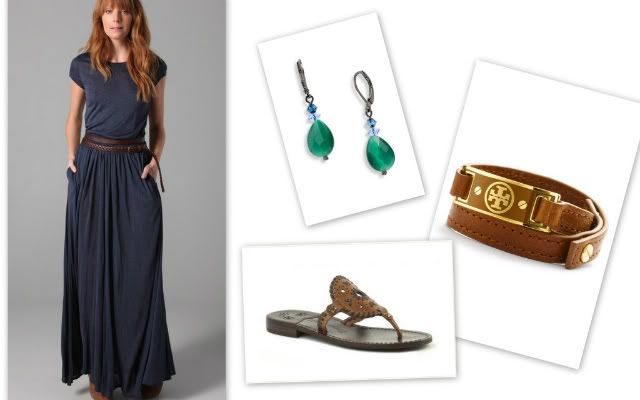 I spotted this dress on Pinterest and started lusting over it immediately. My spring/summer wardrobe is full of dresses and skirts, so this would fit in perfectly.
The bracelet is Tory Burch, and I love everything TB.
I LIVE in Jack Rogers (shoes) in the spring/summer, so this outfit would have to include a pair of those.
And the earrings....basically green is my neutral, so a pair of green earrings seems to be the perfect accessory.
Maybe Noel will stumble upon my blog today and decide that he wants to give me a "you're such an awesome wife and mother" present. :-)
Have a fantastic weekend!~