We were LOVING the beautiful NC weather last week and took full advantage of it.
Charlie and cousin Ande have recently reached the stage where they really enjoy playing TOGETHER. It is pretty adorable. Every time they get together, they run as fast as they can towards each other.
The object of their affection?
Charlie has also started to realize that he is the big brother. He's always noticed that there's been a baby around, but is now really starting to show his love towards Walker.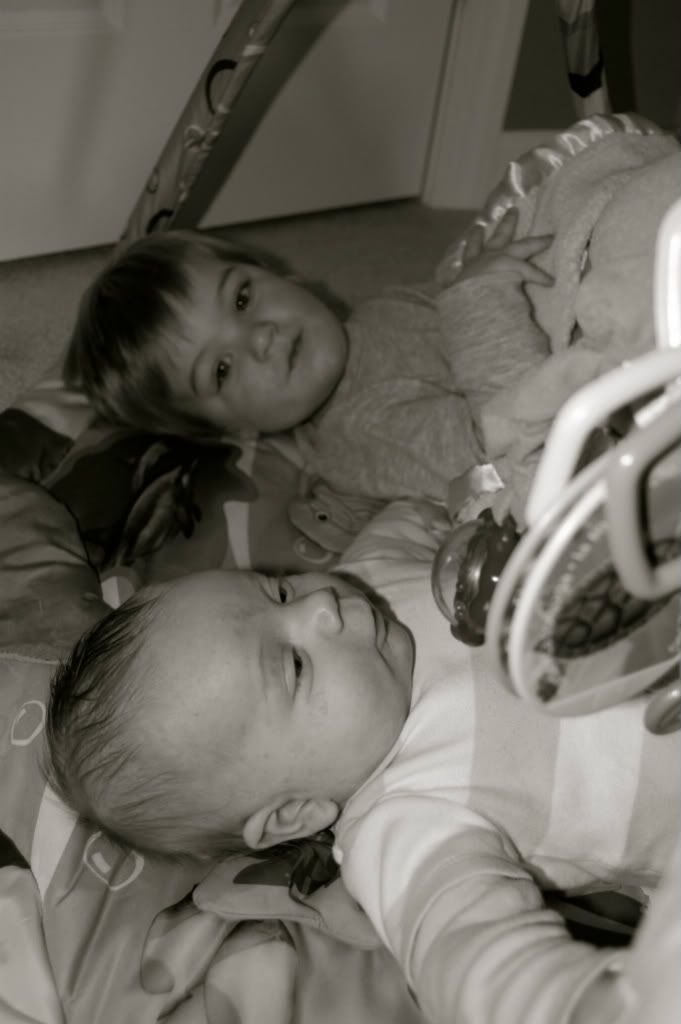 He kisses him and tells me when the baby is awake, "Boo Boo is awake!", and likes to hand Walker his trucks.
And, because Charlie hates to wear socks, he makes sure that Walker doesn't have to suffer either.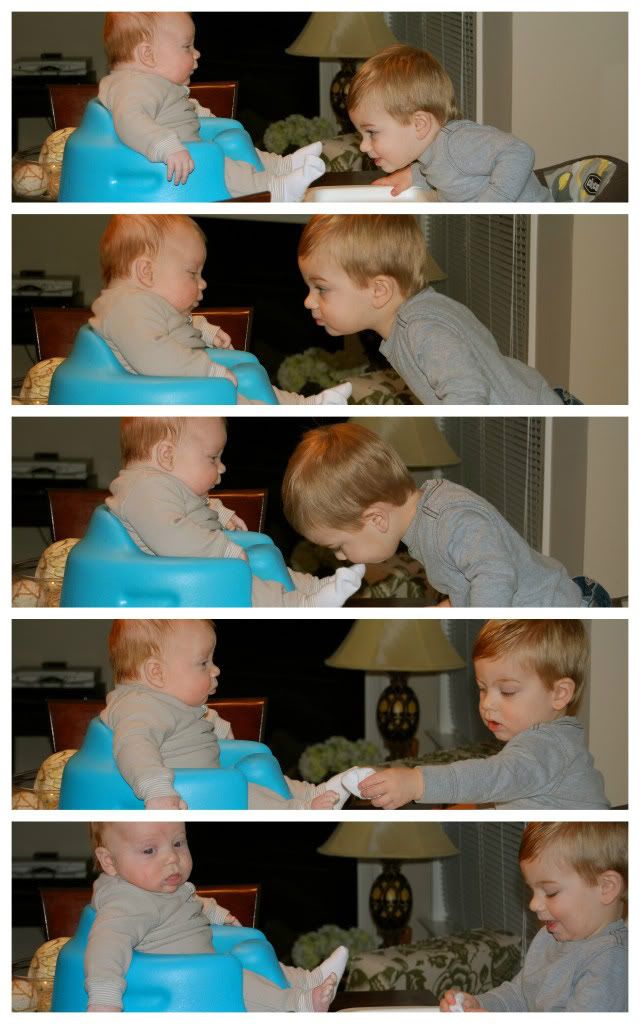 So grateful for my babies. I hope that they will be forever friends.