Did you organize your junk drawers last week?
This week's challenge: THE CLOSET
My closet is already pretty organized.
But, after taking a picture of the space, it looks like I need to tidy things up a bit.
I have my hanging clothes organized by
Up on top I have clothes organized by
I purged a lot of my clothes last year for a yard sale, and plan on doing the same thing again this year.
BUT, I feel like I keep hanging on to the same clothes that I actually never wear.
I saw a GREAT idea (can't remember where) and decided to do it as well.......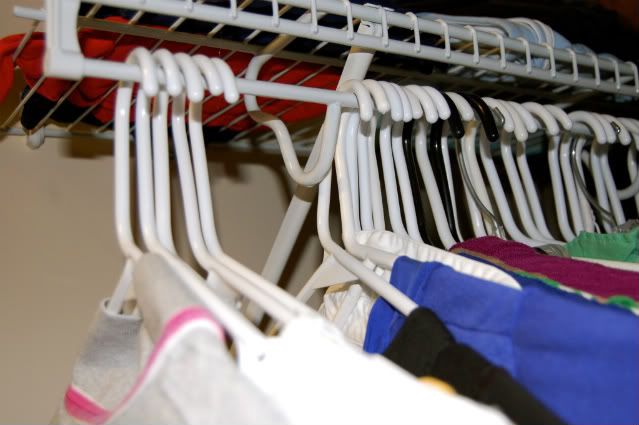 I turned all of my hangers the opposite way (took me about 5 minutes and was surprisingly a crazy bicep workout). Once I have worn an item, I will turn it the "right way". Next year at this time, once I've gone through all the seasons, I will get rid of all the clothing I haven't turned.
Have fun getting your closets organized this week!~