One of the most frustrating parts about organizing is that when we get a burst of organizational energy, we want to take care of everything in one day.
And then, when we realize that organizing everything in one day is impossible, we get frustrated and nothing gets done.
For this reason, I am challenging myself (and you!) to get more organized with a realistic goal.
Join with me each week for the next 6 weeks to tackle a new space in your house.
This week's challenge: THE JUNK DRAWER
Do remember the Friends episode where Monica's junk closet is revealed, she's super embarrassed about it, and the rest of the gang love it because she's such a neat freak?
Well, if I'm Monica (which sometimes I am), this is my junk space: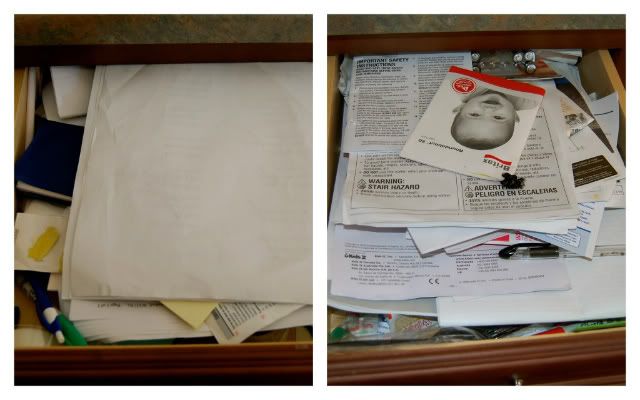 These drawers are side by side in my kitchen. EVERYTHING gets dumped in here. Something had to be done about this disaster.
So I threw everything away I didn't need.
And was left with only this.
Then, I got some $3 organizing containers from WalMart.