I took the boys to the Art Museum yesterday for a fun, art project.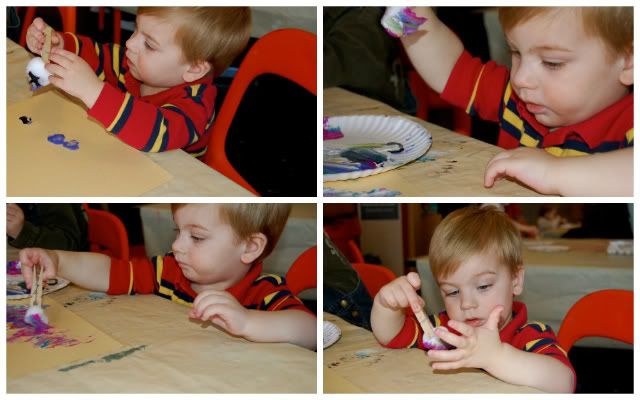 This project was the cutest. It was geared towards toddlers, so instead of a paintbrush, they gave the little guys a clothes pin and a cotton ball to paint with. Isn't that clever?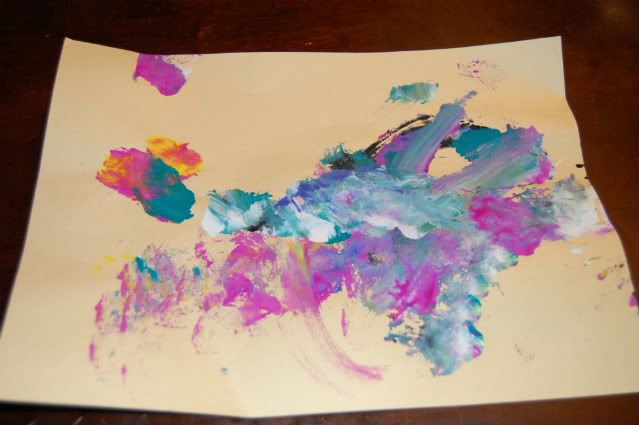 The most beautiful piece of art I have ever seen.
It was a chilly day, but the sun was beautiful, so we did a little exploring as well.
Charlie was cracking up thinking that he had locked me out of the car.