"
She's my person
. If I murdered someone, she's the person I'd call to help me drag the corpse across the living room floor. She's my person."
Christina from Grey's Anatomy
Erin and I have officially coined the phrase, "you're my person", for each other.
We are 3 days apart and have been friends our entire lives. Not many can say that! Since we both had birthdays last week, I had to bring out the old pictures.
Here are some of my favorites.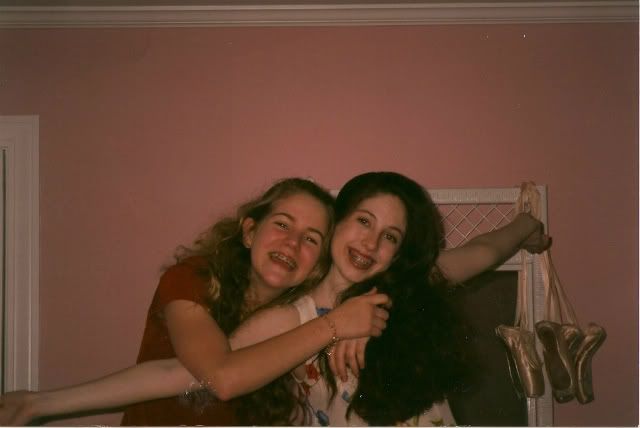 Braces(!) and Jenni K bracelets. Gotta love it. Spending the night at Erb's house after Cotillion.
We have danced together since we were 3, but this was our first duet. Titanic. We loved those watercolor costumes.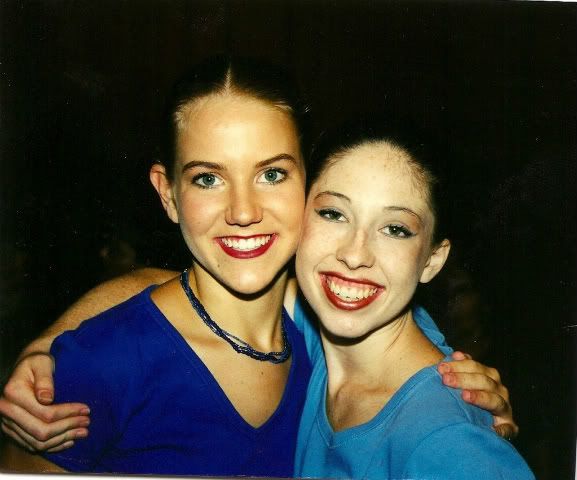 As 8th graders, we usually didn't wear this much makeup :-), but we had just finished a performance at the Stevens Center with NCSA.
We've made crafts together in preschool, had sleepovers in elementary school, passed notes to each other in middle school, danced through high school, helped each other make major life decisions through college, and watched each other get married later on.
How lucky am I to have a forever friend?