Starting a new mini series:

The Art of Color

.
It's no secret that my favorite color is

GREEN

, so that's what we'll start with!
I loved everything about my wedding. Classic black and white. Beautiful flowers, gown, ceremony, reception, everything!
But....if Noel and I were getting married today, I would change it up a bit.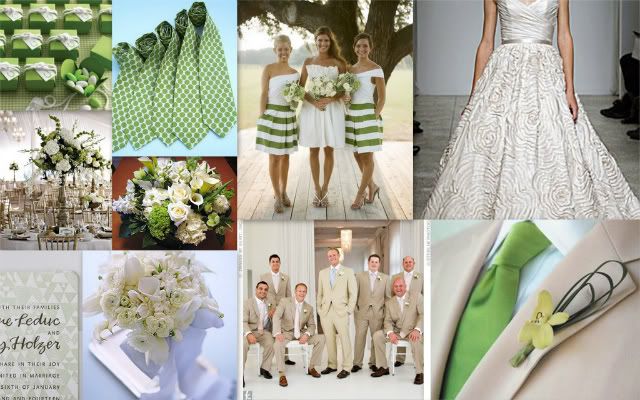 The bride and groom.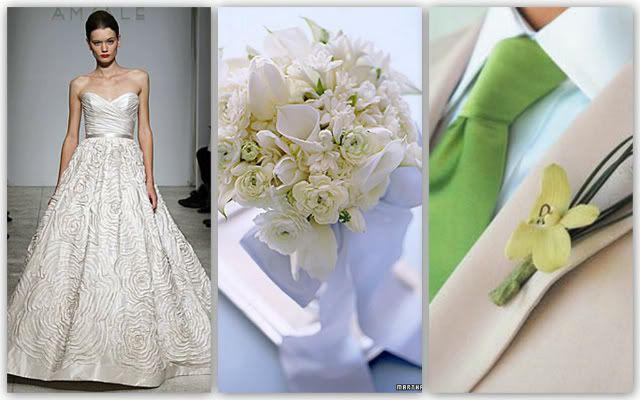 Look at the skirt on that gown!! Simple enough but super sassy. Not too unlike the skirt on my gown. I love simple bridal bouquets so the focus stays on the bride (and the dress!), and a groom in a khaki suit and a plain green tie gets a YES!
The Bridal Party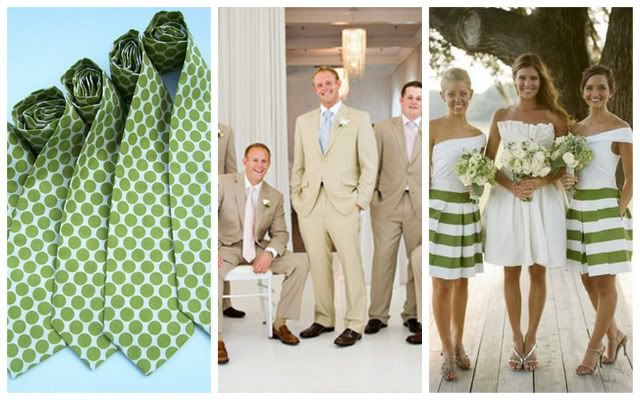 I really like the idea of spicing it up with the bridal party. Groomsmen in khaki suits with polka dot ties, and the bridesmaids in preppy striped skirts.
The Flowers
These floral arrangements are very similar to the ones we had at our reception. I love mixing the arrangements up by having super tall designs at some tables and short ones at the others.
Details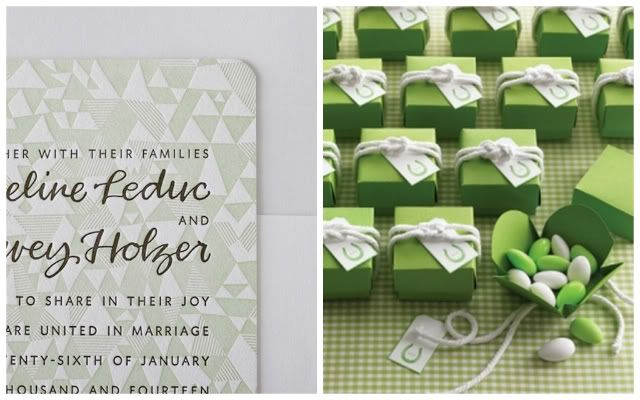 I love, love, love this website for letterpress wedding invitations and think these green favor boxes are adorable.
A little tidbit about the color

green

: It symbolizes balance, learning, growth, and harmony.
So may you have a well-balanced weekend where you learn something new, grow in a certain aspect, and have harmony throughout your days!~