Part 2 of the Mini Series:
The Art of Color!!
The color
BLUE
is known to slow metabolism and produce a calming effect. Ironic since I found all these
PREPPY
blue items that make me very excited!
Before we break it down, it's very important to understand this:
I have always believed that everything looks better monogrammed!
Everyone needs a pair of Tory Burch shoes. Aren't these beautiful? Unfortunately, no one has listened to my subtle (ok, not very subtle) hints that I need a pair.
Look at this little cutie. This was Charlie at 2 months. Out of all the boys' clothes, this has been my most favorite John John. Interested in a mini history lesson? People call shortalls and longalls John Johns because Jackie O dressed her son, JFK Jr (who they called John John) in them. Adorable, classic baby boy.
While doing laundry the other day I realized that everyone in my household has this polo shirt. I get to wear mine with pearls, though. :-)
I am borderline obsessed with stationary. I go into Charlotte's just to look at their beautiful selection. I love this blue set. I hate that h
andwritten notes are a lost art these days.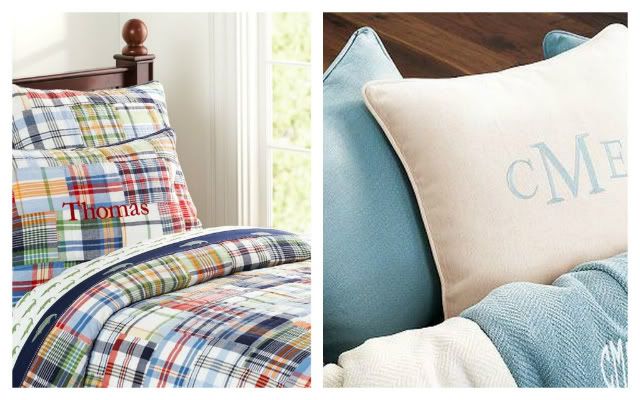 Love PB Kids Madras collection. Noel wishes I didn't. I've had so much fun decorating the boys' rooms in this.
Don't forget to monogram the scarf!
Cute plates
The co-owner of Southern Proper, Reagan Howell, is from my hometown. I love her ties! Noel has this one and this one, and my dad has this one.